Recently we have seen tiktok versus YouTube controversy over internet. after carryminati posted a video on tik tok star and that tik tok star complain against him internet bowling and video was taken down by YouTube. After that many of users and namespaces rice their voice against tik tok and give tiktok to 2 negative writing about 4 million new comment posted against tik tok most of them rated one star.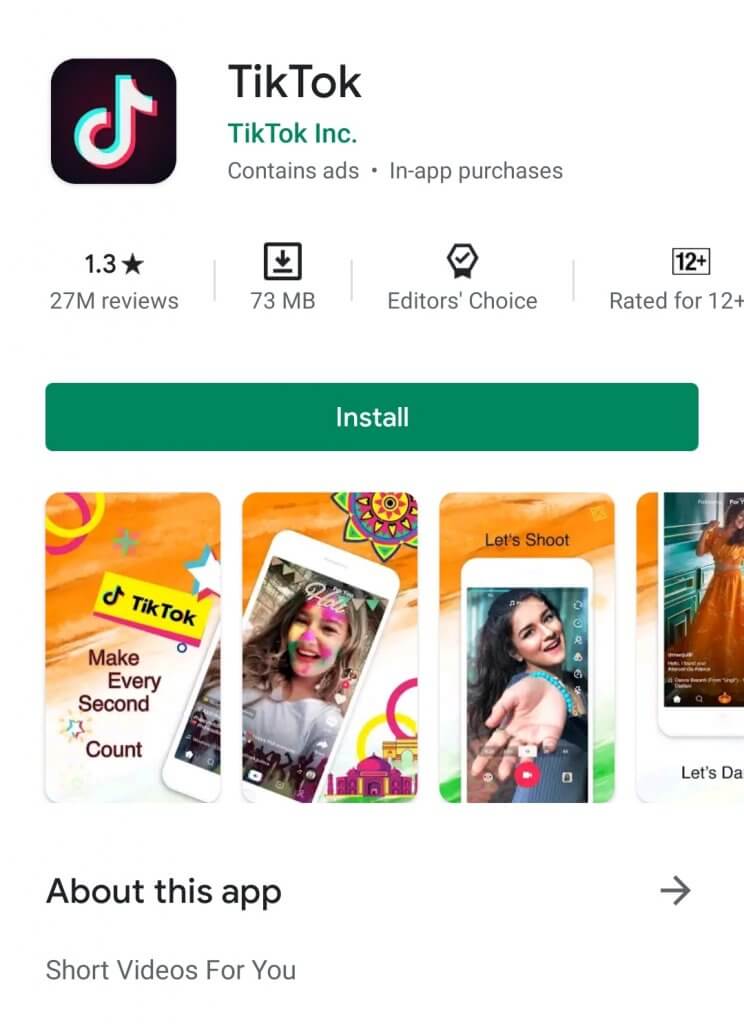 TikTok Rating dropped 4.5 to 1.3 Star
As we know Google will remove any app below one star rating or it will downgrade it from the search. We have to wait what Google and tiktok will do to tackle this recently we have seen zoom app that was down rated by users but Google remove false rating and bring back original for star rating zoom app.
About the tiktok star Faisal Siddiqui and YouTube carryminati recently gone through a controversy Faisal Siddiqui made a video in YouTube about acid attack and that's why his video and account is taken down by tiktok. Whereas on other hand carryminati roasted tiktok stars for YouTube and his video was taken down by YouTube for cyber bullying there are many complaint rise against tiktok star also requested YouTube for bring back that video but it was denied.